Binder Parametric Metal offers 3D visualizations and renderings as a service that you can use for our products and your project. This enables you to select the best possible combination of pattern, colour and material for your building project in advance.
Our visualization range includes exterior views, interior views, day/night simulations, lighting simulations and videos. A slightly overdrawn or realistic style can be created.
If desired and when feasible, photomontages can also be used for visualization. We superimpose an existing picture of your project or renovation project with our new 3D facade.
An example with the pattern Unfolded can be seen in the upper picture on the right. A before/after comparison can be helpful in the decision making process.
If a 3D model of your project already exists, we can use it and create a rendering with our products. This saves time in the visualization, so you can create multiple variants. An existing model is not a prerequisite, a simplified model of your project can also be created by us
In the example (below right) an existing model was provided with the facade sheet Crumple from our standard products range
Please contact us if you wish to have a 3D visualization of your project !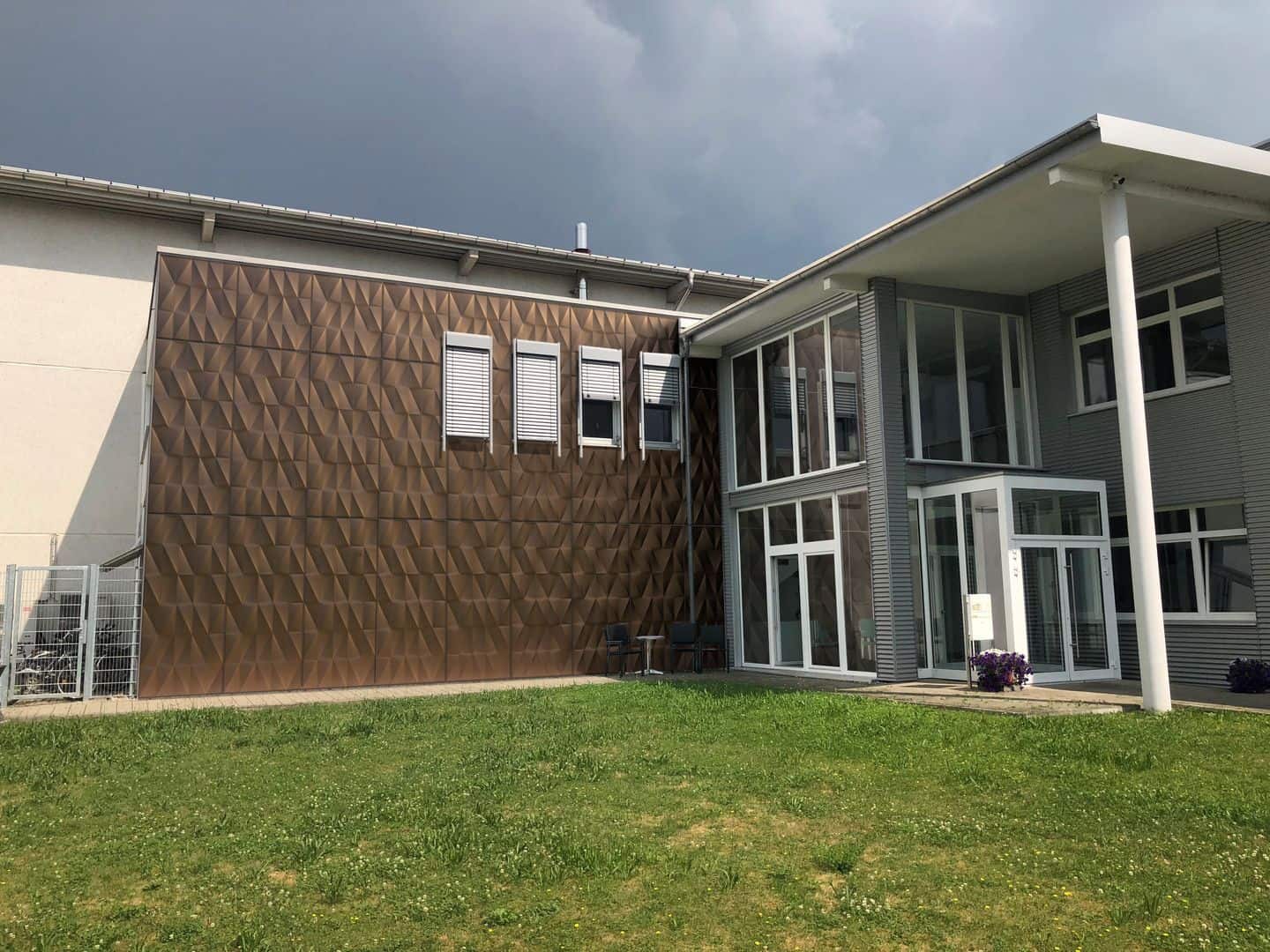 Credits images:
Base scene: www.emirage.org
Additional modeling / lighting / rendering by Hamza Cheggour
Base model/textures by Claudio Andres
Architecture designed by Ludwig Mies van der Rohe

This work is licensed under a Creative Commons Attribution 4.0 International License.